Met Festivals for Compassion tonen Europese festivals hun hart vol compassie en solidariteit met iedereen die op welke manier dan ook geraakt is door Corona en uiten dat in het delen van een speciaal geschreven solo-compositie van de Grieks-Nederlandse componist Calliope Tsoupaki. Elk festival kiest zijn eigen artiest en instrument. Het stuk beleeft op 20 juni zijn première op het Nederlandse radiostation NPO Radio 4, het Vlaamse Klara neemt een dag later het stokje over. Daarna zal het werk als in een compassie-estafette van festival tot festival kriskras door Europa reizen en digitaal worden gedeeld.

Calliope Tsoupaki - componist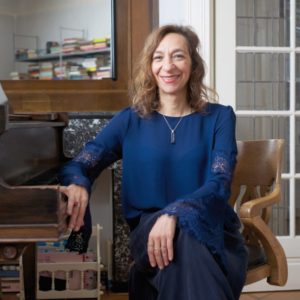 Componist des Vaderlands Calliope Tsoupaki is het boegbeeld voor de Nederlandse muziek van nu. Zij ziet het als haar taak om het ambacht van componist beter zichtbaar te maken voor een breed publiek en in te spelen op actuele gebeurtenissen. In 1988 kwam Tsoupaki vanuit Griekenland compositie studeren bij Louis Andriessen in Den Haag, en groeide uit tot een van de meest spraakmakende componisten van Nederland, met een onmiskenbaar eigen stijl waarin haar Griekse roots doorklinken.
Festivals for Compassion is geïnspireerd op de Vlag van Compassie, een conceptueel kunstwerk van de Nederlandse Rini Hurkmans bestaand uit 'de Vlag' en een manifest, ondergebracht bij de Unda Foundation. De Vlag vormt een middel om aan het algemeen menselijke gevoel van medeleven uitdrukking te geven, onafhankelijk van politieke, religieuze of culturele standpunten. Het is een vlag voor en van iedereen. De Vlag van Compassie kan samen met de compositie van Tsoupaki (letterlijk wapperend of digitaal) worden doorgeven van festival tot festival.