Almost a year. Almost twelve horrific months. That's how long the Russian army's invasion of Ukraine has been ongoing, and how long people have been living with fear and constant uncertainty about what will happen next. Mere days after the start of the war, the Ukrainian-Dutch composer Maxim Shalygin wrote Drop after drop for Festival for Compassion. The goal, as always, was to share a piece of music with festivals throughout Europe as an act of solidarity and compassion with our Ukrainian colleagues, artists and all those who are suffering.
Since the premiere of Drop after drop, live on Dutch television, on 17 March 2022, it has been performed 34 times. It travelled to festivals and concert halls across Europe (and even beyond), and has been performed in Latvia, Greece, Ukraine, France, United Kingdom, Austria, Belgium, the Netherlands, Canada, South Korea and Armenia. You can listen to some of the performances here.
Last year Maxim told Dutch newspaper NRC: 
"On the one hand, the title Drop after drop of course refers to the bloodshed, but a drop can also change the world for the better. If each person makes a small contribution – however insignificant it may seem – the sum can bring about major changes."
Even one year on, you are warmly invited to join Festivals for Compassion and use Maxim's music to bind us together in solidarity and compassion by sharing Drop after drop with your audience, live and online. You can register here. Simply send us the date of performance, and if you also make a video recording, you can send the link to us.
Not a festival, but a quartet, quintet, octet or string orchestra? Please, join! Feel free to perform and share Maxim's music as well. We are happy to share your performance on our site. 
Free scores
Maxim has arranged Drop after drop for various line-ups – string quartet, string orchestra, cello quartet and quintet, cello octet, clarinet and saxophone quartet – which you can download for free. With many thanks to Donemus Publishing.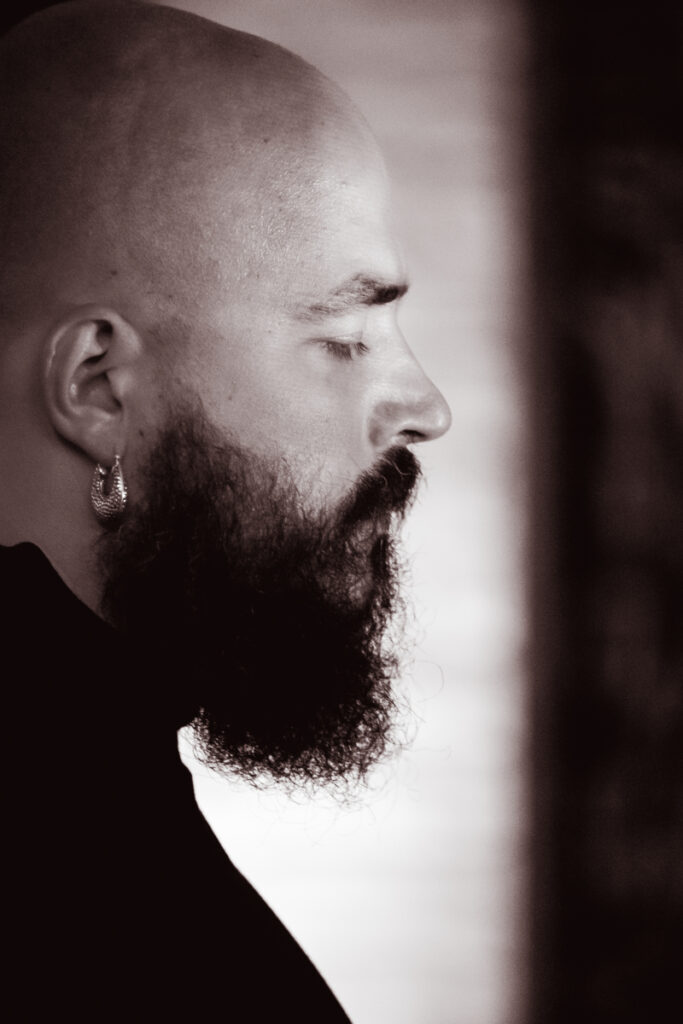 The Ukrainian-Dutch composer Maxim Shalygin (1985) is typical representative of the modern school, synthesising various educational methods and approaches. At age sixteen Shalygin began his composition studies with Irina Ivashenko, after which he spent a year studying with the renowned Russian composer Boris Tishchenko at the Saint Petersburg Conservatory. In 2010 he graduated from the Kiev Conservatoire in the class of professor Shcherbakov, and in 2011 he received a second Master's degree from the Royal Conservatoire in The Hague with Cornelis de Bondt and Diderik Wagenaar. During his studies and in the years that followed, the famous Ukrainian composer Svyatoslav Lunyov has always been a great source of inspiration for Shalygin.
Shalygin writes chamber music, vocal works, symphonic pieces, electro-acoustic music, but also music for theatre, dance and film. His work contains a high degree of spirituality, but without being religious. His compositions are characterised by an often spherical sound, sometimes hypnotic or even downright confusing and always with a profound intensity.