We are all horrified by the baseless Russian military invasion in Ukraine and the suffering it is imposing on Ukrainians and all who hold them dear. Can music bring peace? At the very least, it can send a signal to all of us, our artists, our audience and above all to our Ukrainian colleagues and their loved ones.
Festivals for Compassion has commissioned the Ukrainian composer Maxim Shalygin to create 'drop after drop'. 
Here's what Maxim wrote to accompany his string quartet: 
"Since the first day of the war in Ukraine, a terrible pain has settled inside me. Every time I close my eyes, I want to wake up from this terrible dream… but alas, it is not a dream. 'drop after drop'  is a kind of an ingot of that pain and memories of my childhood, when my relatives were telling me about the war years and sung wartime songs. I hear those songs inside me again and I wish they would stop…"
At this time, when the people of Ukraine are experiencing their darkest hours, we want to ask you to use music to bind us together in solidarity and compassion and share Maxim's new string quartet live and online. By doing so you express your support and solidarity with your Ukrainian colleagues, artists, and all those who are suffering in this senseless war.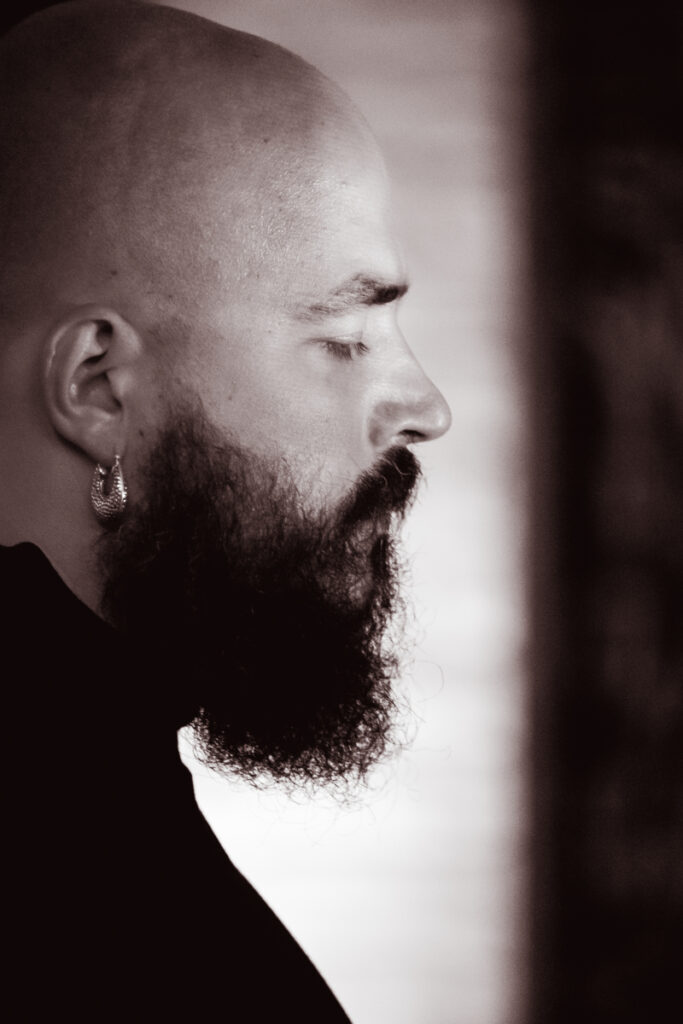 The Ukrainian-Dutch composer Maxim Shalygin (1985) is typical representative of the modern school, synthesising various educational methods and approaches. At age sixteen Shalygin began his composition studies with Irina Ivashenko, after which he spent a year studying with the renowned Russian composer Boris Tishchenko at the Saint Petersburg Conservatory. In 2010 he graduated from the Kiev Conservatoire in the class of professor Shcherbakov, and in 2011 he received a second Master's degree from the Royal Conservatoire in The Hague with Cornelis de Bondt and Diderik Wagenaar. During his studies and in the years that followed, the famous Ukrainian composer Svyatoslav Lunyov has always been a great source of inspiration for Shalygin.
Shalygin writes chamber music, vocal works, symphonic pieces, electro-acoustic music, but also music for theatre, dance and film. His work contains a high degree of spirituality, but without being religious. His compositions are characterised by an often spherical sound, sometimes hypnotic or even downright confusing and always with a profound intensity.